Heating Repair & Installation
Keeping You Warm No Matter What
Don't Wait Until It Is Too Late
Most people don't notice that there is anything wrong with their current HVAC system until they are wrapped in numerous blankets wondering when their toes are going to fall off. A broken or malfunctioning HVAC system not only affects your overall warmth and comfort, but it can also skyrocket your heating bills. The team of Quality Air Experts aims to ease the burden of a dysfunctional HVAC system by providing services to ensure that your device is properly installed, maintained, and repaired so that you are not left in the cold wondering what to do.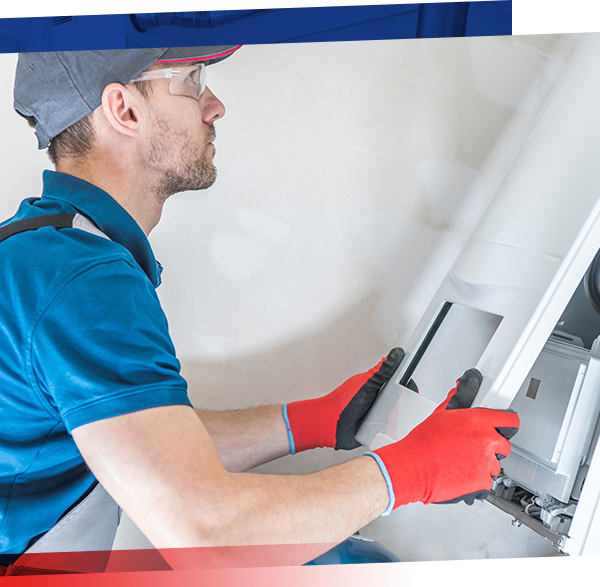 Quality Air Experts Heating Services
• System Installation
• Heating Repair
• Heating Maintenance
• HVAC Replacement Systems
Quality Air Experts can help you with your Heating Repair in Sterling VA, and the surrounding cities. Our HVAC technicians are trained to service, install, and repair all makes and models of HVAC systems. If your toes are constantly cold and your energy bills are increasing, then it's time to call our team of dedicated professionals for a service repair on your HVAC system. We'll inspect your heating system, answer your questions and concerns, and help you decide the best solution for your particular heating problem. We want our customers to be happy with our services and we will provide you with competitive and fair prices. We take pride in our work and we want to be your HVAC family contractor of choice. If you have a Heating Repair problem or question in Sterling VA, give us a call and we will be happy to help.
Maintaining your heating system is highly recommended by our team (as well as your family and guests!) Our seasonal checkups can save you money and keep your system running smoothly. We offer affordable maintenance contracts to ensure that you're up-to-date with your annual tune-ups, and we also give you discounts on any heating repair work or AC repair job that may need to be done in the future.
Don't be left in the cold. Blankets only do so much! When you seek the best in heating repair & installation in Sterling VA, turn to Quality Air Experts. Feel free to contact us today to learn more!
At Quality Air Experts, we're well-skilled in Heating and Cooling Repair and Installation. After all, residential and commercial heating and cooling are our specialties. From installation to basic maintenance to total repair, we're with you every step of the way, and our team will prove that customer service is of utmost importance. Plus, with low-cost contracts, you'll have a warm home and a full wallet.
Give us a call to address your heating and cooling concerns, and if you've got an emergency we'll be on our way to provide same-day service for Northern Virginia heating and air conditioning. When you seek the best heating repair & installation in Sterling VA, be sure to seek Quality Air Experts today!