When the weather starts to heat up, it's important that your commercial AC unit is functioning properly. 
That's where our team of HVAC contractors at Quality Air Experts comes in!
We provide commercial AC repair, installation, and maintenance services to businesses all over Northern Virginia. We understand how important it is for your business to stay cool and comfortable during the summer months, and we are here to help! Contact us today for a free quote on our commercial AC services. We would be happy to help you get your business through the summer heat!

Same-Day Repair Appointments

Committed to Environmental Protection

We Guarantee Your Satisfaction

Family-Owned and Operated

Flexible Financing Options

Commercial AC Installation
Are you looking to replace your commercial air conditioning unit? We are experts in commercial AC installation and can help you choose the right unit for your business. When we come out to do an inspection, our Quality Air Experts team will be able to determine if a new commercial air conditioner is necessary or if repairs will suffice. If it's determined that a new air conditioning unit is necessary, we will provide you with a free quote and get started on the commercial AC installation process as soon as possible!

Commercial AC Repair
When your commercial air conditioning unit isn't working correctly, it can be difficult to determine what's causing the problem. That's where our team of experts comes in! We understand commercial air conditioning systems and can quickly diagnose the problem. Once we know what's wrong, we will provide you with a fair price for the commercial AC repair services that are needed. We want to get your commercial AC unit up and running as soon as possible so that your business can stay cool during the summer months!

Commercial AC Maintenance
Just like it's important to have your commercial air conditioner inspected regularly, it's also important to perform commercial AC maintenance on a regular basis. Our team of experts can come out and do commercial air conditioning maintenance for you so that you don't have to worry about it! We will inspect all aspects of your commercial AC unit and make sure that everything is in good working order. If we find any problems, we will let you know and provide a free quote before performing any commercial AC maintenance services.
Benefits of Our Commercial AC Services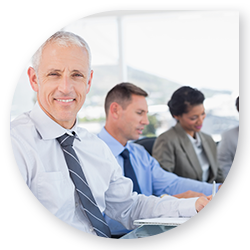 Keeps Your Establishment Comfortable
Especially during the summer months, it is important to keep your business cool for your customers, employees, and bottom line.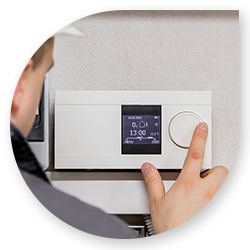 Improves Energy-Efficiency
A commercial AC unit that is properly maintained runs more efficiently, which can save you money on your energy bills.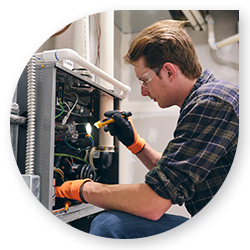 Prevents Costly Repairs
By having regular commercial AC maintenance done, you can prevent major and expensive repairs from happening down the road.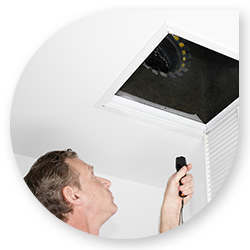 Saves Time and Hassle
Rather than trying to diagnose and repair an air conditioning issue yourself, let the experts at Quality Air Experts take care of it for you. We will get your commercial air conditioner up and running quickly and without any hassle on your part.
Quality Air Experts is proud to offer commercial air conditioning services that are reliable, affordable, & efficient.
Contact us today to learn more about our commercial AC services or to receive a free quote!
Choose Your Local Quality Air Experts
No matter what commercial air conditioning services you need, Quality Air Experts can help! From repair to installation and maintenance, we have the expertise needed to get the job done right. Contact us today at (571) 261-7547 or fill out our online contact form for more information about our commercial AC services and pricing in Northern Virginia. We look forward to working with you!