Commercial Refrigeration Repair
Maintaining Peak Performance
Ensuring Proper Temperature
In the commercial space, and with many industries, the proper effectiveness of a refrigeration system is a key component to success and continued business. A broken or malfunctioning refrigeration system not only affects your overall business capabilities, but it also sparks additional cost and company stress. The team of Quality Air Experts aims to repair commercial refrigeration devices in lieu of replacing these devices to keep them running stronger for longer. With this proper maintenance on your side, you will not bear the burden that comes with faulty refrigeration systems.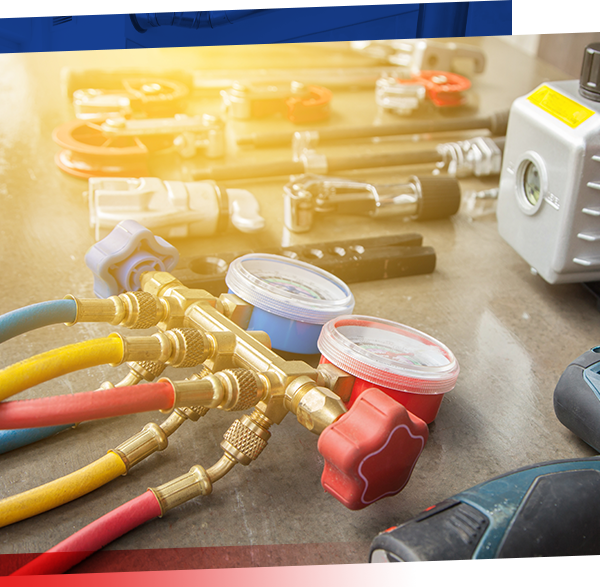 Quality Air Experts Commercial Refrigeration Services:
• Walk-In Coolers
• Cold Storage Units
• Ice Machines
• Reach-In Coolers
• Walk-In Freezers
• Wine Refrigerators
• Draft Beer Systems
• Traditional Freezers
What We Do
The Quality Air Experts team offers fast and affordable commercial refrigeration repair services in Sterling VA and the surrounding areas. Our technicians are the best source in Northern VA for restoring your equipment to peak performance. We specialize in the installation, maintenance, and repair of all makes and models of commercial refrigeration.
If you need commercial refrigeration repair services in Sterling VA and the surrounding area, let Quality Air Experts be your technician of choice. We have over a decade of experience, and our goal as a family-owned business is to offer you exceptional service at the best possible price.
Whether you're the owner of a restaurant, convenience store, grocery store, cafeteria, or a business in need of commercial fridge repair, Quality Air Experts is your local trusted provider in cooling unit services. We can install your new walk-in cooler or we can replace your current commercial refrigerator. Our dedicated team of technicians provides the proper commercial refrigeration repairs to get the job done right the first time. Call us to schedule your service today.
Why We Do It
We know how important refrigeration is for the success of your business — whether it be a walk-in cooler, a beer box, a reach-in cooler, or another type of commercial refrigeration system, the ability to keep your products chilled is essential. Our goal is to offer exceptional services for these refrigeration systems at the best possible pricing and to also provide a long-lasting and well-maintained product that will bring you and your customers nothing less than 100% satisfaction. Please contact us today to start your commercial refrigeration project or repair.
Quality Air Experts understands the importance of quality service provided by skilled, friendly, and honest technicians. Whether you're in need of a simple walk-in freezer repair or a complete installation, we're ready to offer the level of service that you're after. Honesty is of the utmost importance to our business, and if we feel you don't need a completely new unit, we'll let you know which service or repair would be most fitting for your situation.
Our Commercial Refrigeration Services
Quality Air Experts can service and repair your existing commercial refrigeration or cold storage units including beer boxes, walk-in coolers, walk-in freezers, reach-in coolers, and other commercial refrigeration systems.
There are literally thousands of commercial cooler repair companies in the county. Most of these businesses repair your equipment by telling you that you need a new one and spew false claims as to how much money you will save by replacing your commercial refrigeration unit whether it works or not.
We believe that you are entitled to have your commercial walk-in coolers repaired as opposed to replaced unless it is just not cost-effective to have it done, or if the unit is really damaged. If your commercial refrigeration unit(s) has(ve) broken down or experienced failure, the loss to your inventory can be costly. Quality Air Experts understands how important it is for you to have reliable refrigeration equipment. We are the leading experts in Sterling VA and the surrounding area in offering quick, affordable, and reliable commercial refrigeration repair and installation services.
If you own a restaurant, convenience store, grocery store, or cafeteria, you can count on us to provide you with consistent and reliable performance and service.
Let our dedicated team of professionals help you protect your investment and take the worry our of commercial refrigeration malfunctions by letting us handle your routine maintenance, repairs or emergency service issues, so that your business will not suffer any longer. Please contact us today to learn more!