HVAC Service You Can Trust
Quality Air Experts is dedicated to providing exceptional HVAC service to home and business owners in Northern Virginia. "Quality" is in our name, and as such, we take the time to make sure that we get things done correctly the first time around. Whether your air conditioner has suddenly stopped working in the middle of summer, your commercial fridge has shut down on a busy Friday night, or you need furnace repair in the middle of winter, our team is here to provide you with fast, affordable, and dependable service. Contact our team to learn more about what we can do for you and your home!

Same-Day Repair Appointments

Committed to Environmental Protection

We Guarantee Your Satisfaction

Family-Owned and Operated

Flexible Financing Options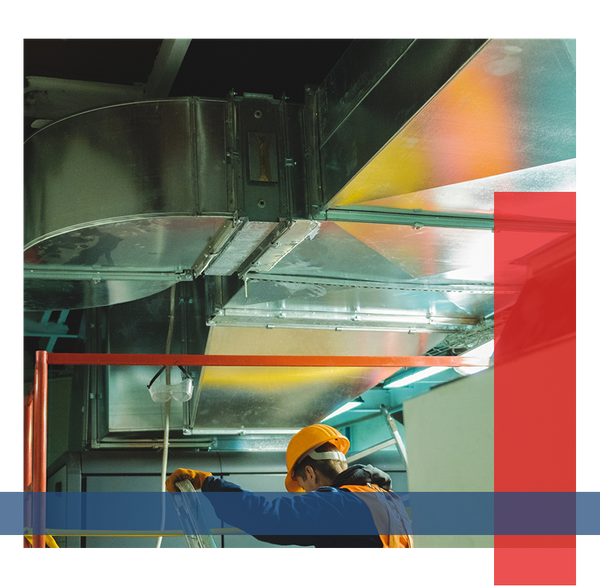 Why Work With a Professional HVAC Contractor?
Lower risk of unexpected breakdowns

Lower risk of injury and system damage

Improved system performance and higher efficiency

Lower long-term maintenance and repair costs

Long-term peace of mind
Our Services
Quality Air Experts is more than just a Northern Virginia HVAC company. We understand that the needs of home and business owners extend beyond the typical AC or furnace repair appointment, and that's why we've hired talented technicians who can help with household appliances, commercial appliances, and other services that typical HVAC companies don't offer.
Learn more about each of our services below, and don't hesitate to contact us if you would like to learn more about anything we offer! We're committed to helping you understand your options so that you can make an informed decision about the services that are best for your property.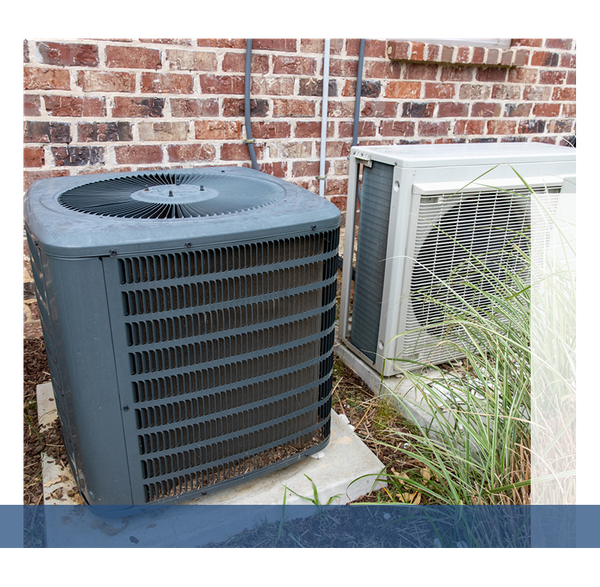 Air Conditioning Repair and Installation
When it comes to homes in Northern Virginia, air conditioning is a non-negotiable during the hottest months of the year. It's not uncommon for the temperatures to reach the triple-digits during the peak of summer, and the last thing you want is to discover that your home or business has become a sauna because of an unexpected AC breakdown.
At Quality Air Experts, we understand that working air conditioning isn't just a luxury — it's a health concern when temperatures peak. Our team takes pride in working quickly and effectively to perform AC repairs, and we can also help you select and install a new unit if repairs aren't possible or cost-effective.
Learn More About Our Air Conditioning Installation and Repair Services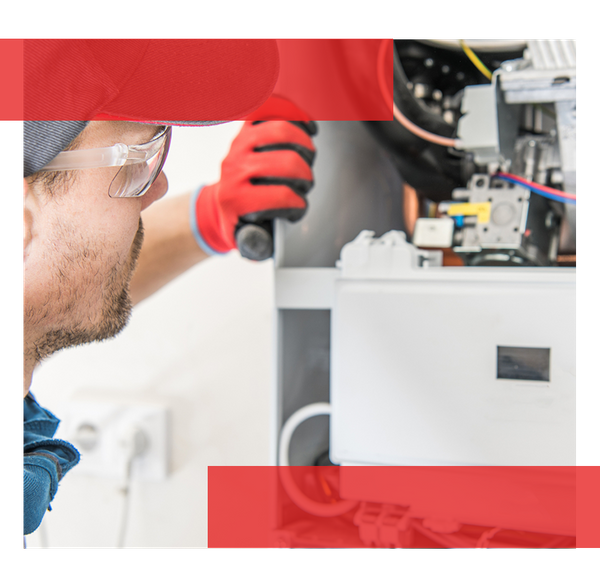 Heater Repair and Installation
As the days get shorter and the temperatures start to drop, it's important to make sure that your furnace is up to the task of keeping your home warm throughout the winter. Nobody wants to experience a cold snap in the middle of winter with a faulty furnace, so if you're having trouble, Quality Air Experts are here to help. Our experts are familiar with all heater makes and models and can provide you with advice on whether repairing or replacing your furnace is the better option for your property. Don't wait until the first cold snap of the year to make sure that your heater is working properly - just give us a call and we'll be there to help as soon as we can.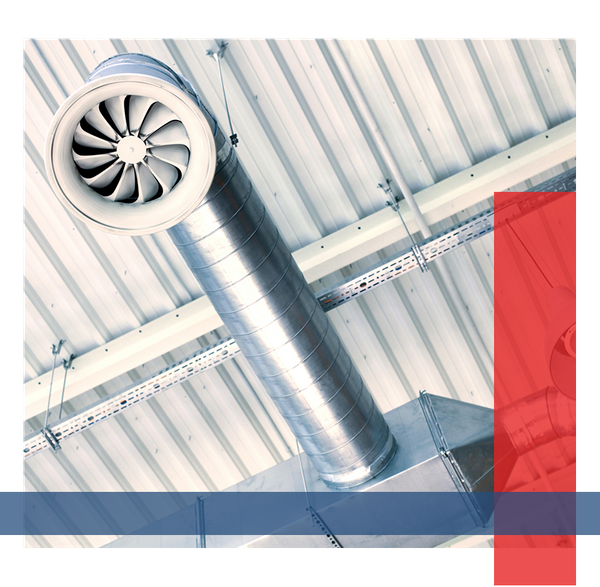 Preventative and Ongoing HVAC Maintenance
HVAC systems and appliances are a lot like vehicles in the sense that they benefit from preventative maintenance much more than they do from reactive repairs. Although you can never fully anticipate a system failure or breakdown, you can take steps toward minimizing the chances of something catastrophic occurring. Preventative maintenance can also improve a unit's lifespan, boost efficiency, and reduce repair costs over the long run.
The semi-annual maintenance plans from Quality Air Experts are ultimately designed to provide you with peace of mind. Our affordable plans include annual inspections, discounted parts and service, and priority service if something unexpected does occur. We'll come to your property at a time that's convenient for you, inspect the units on your maintenance plan, make any necessary adjustments or repairs, and answer any questions you may have.
Get in touch with our team to learn more about how preventative HVAC and appliance maintenance could benefit your property!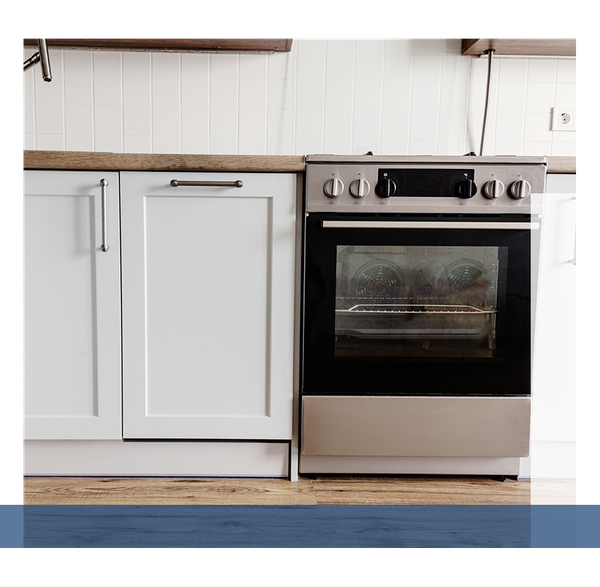 Home Appliance Repair
Have you ever experienced the frustration of losing a major appliance unexpectedly? If not, then consider yourself lucky! Home appliances are very similar to your HVAC system in the sense that while you may not appreciate them each and every time you use them, you'll be painfully aware of just how much they add to your life when they no longer work.
Home appliances are expensive to replace, especially if you haven't had the chance to budget for them. We understand that it can be incredibly stressful both to go without a necessary appliance and to think about putting thousands of dollars into a new one, and that's why we offer fast and affordable repairs that get you and your family back to living your lives. We can repair all of the following appliances, and more!
Fridges

Microwaves

Ovens

Dishwashers

Washers

Dryers
Contact Us To Learn More About Our Home Appliance Repair Services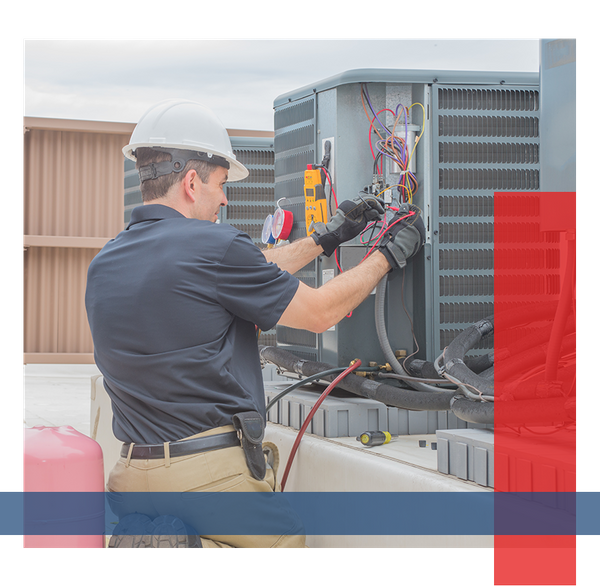 Commercial HVAC Services
It's important to provide a safe and comfortable work space for your employees. Here at Quality Air Experts, we can help make your commercial space a comfortable place to work with our commercial HVAC services.
Our HVAC contractors can help keep your building warm all winter long with commercial heating installation, or help fix any problems with your system with commercial heating repair solutions. No matter what kind of commercial heating services you need, our HVAC company is ready to help you.
In the summer, our experts can help keep your property cool and your employees and customers happy with commercial AC installation, or we can help make sure your business isn't sidetracked too long with commercial AC repair solutions. When you need to keep your business cool, make sure to partner with the professional HVAC contractors at Quality Air Experts.
No matter what size building you have, our long list of commercial HVAC company are built to solve problems. Contact our dedicated team at Quality Air Experts, who are ready and eager to help your business.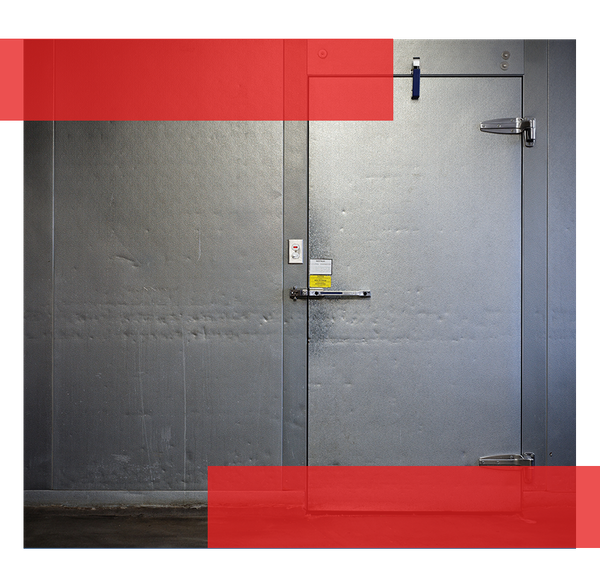 Commercial Refrigeration Repair
Restaurants, convenience stores, hospitals, schools, and a wide range of other commercial businesses depend on commercial refrigeration systems for their day-to-day operations. Fluctuating temperatures, leaks, and total breakdowns can all impact your staff's ability to work quickly and effectively, and problems of any kind can put thousands of dollars worth of inventory at risk of spoiling.
If your business' commercial refrigeration system or freezer isn't working properly, call the Quality Air Experts team to schedule an appointment. We provide fast and affordable repairs for all of the following commercial refrigeration and freezer systems:
Walk-In Coolers

Cold Storage Units

Ice Machines

Reach-In Coolers

Walk-In Freezers

Wine Refrigerators

Draft Beer Systems

Traditional Freezers
If you need repairs for an appliance that isn't listed here, just give the Quality Air Experts team a call and we'll be happy to help!
The Importance of Working With a Professional HVAC Company
If you need appliance repairs or any of the HVAC services listed above, then you might be tempted to look for online tutorials or enlist the help of a handy friend to cut costs. Or, you might look for the HVAC company offering the absolute lowest prices in town, even if you aren't sure about the quality of their work or their reputation.
When it comes to appliance repairs, HVAC repairs, and HVAC maintenance, there's simply no substitute for working with knowledgeable and qualified professionals. As you'll learn in more detail below, performing repairs by yourself or hiring an unqualified HVAC company can cause additional problems — and cost you more money — in the long run.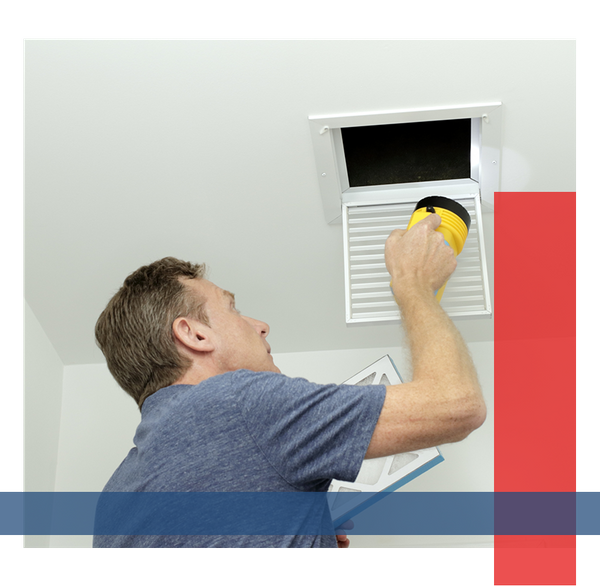 DIY Fixes Often Cause More Harm Than Good
Appliance and HVAC repairs aren't as simple as fixing a leaky faucet, despite what you might hear from friends or read online. They're complex systems that need to be addressed by a professional who understands how each piece functions in the context of the whole, and unfortunately, many DIY attempts often cause more problems than they solve.
In addition to potentially voiding the warranty and making the repair bill even more expensive, DIY attempts can also be dangerous if you don't know what you're doing. Remember, HVAC companies are required to undergo training and earn certifications before they can come to your home or business — it's best to leave repairs both large and small to the professionals.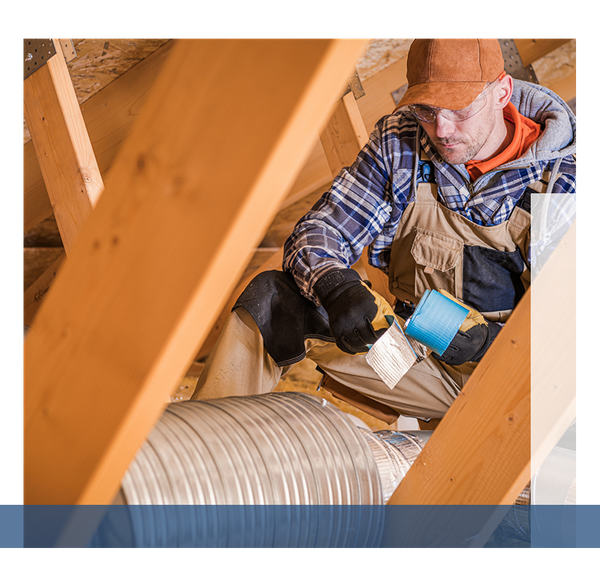 Long-Term Solutions
Cost and personal safety are the two most immediate reasons why you should call a professional HVAC company to handle repairs, but you should also give some consideration to the long run. If you find a trustworthy HVAC company to perform repairs and maintenance, they'll be able to help you understand when certain repairs or upgrades need to be made, giving you a better understanding of how to budget in the months and years to come.
For instance, if your HVAC system or a certain appliance is nearing the end of its lifespan, we'll give you our best guess as to when you might need to invest in a replacement and how much the entire service would cost.
At Quality Air Experts, we put you and your property first and will always seek to provide long-term solutions that put your interests first. We've seen far too many HVAC companies provide short-term fixes that ultimately don't work in the buyer's favor, but we prioritize our clients and seek to build long-term relationships on a foundation of trust.
Why Work With Quality Air Experts Over the Competition?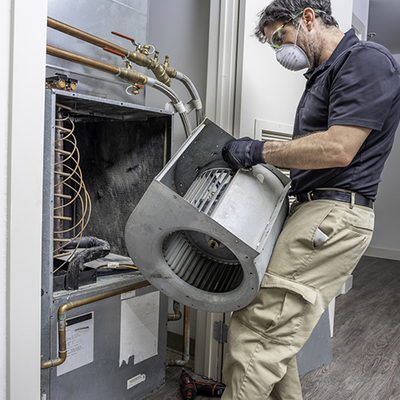 Talented Technicians
Quality Air Experts is committed to becoming the best HVAC company in Sterling and the nearby areas. It's a high aspiration, but we've hired an incredibly talented team of technicians who are helping us get closer every day.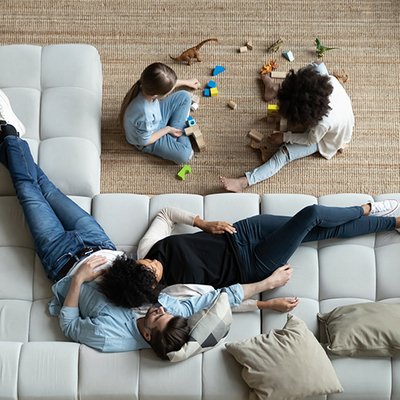 Affordable Pricing
We understand that maintenance, repairs, and installations aren't always convenient. We proudly offer affordable rates and flexible financing options to make it easier to get the products and services you need without straining your budget.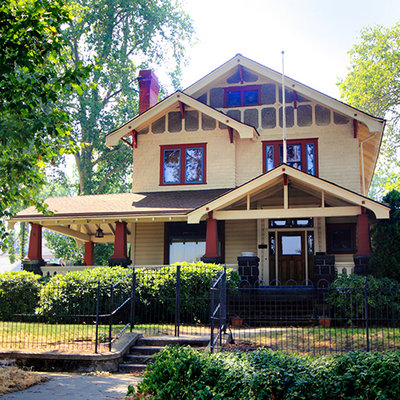 Peace of Mind
HVAC repairs, maintenance, installations, and appliance repairs are all investments in your property. Our mission is to do everything we can to help you safeguard that investment. When you choose us, you're ultimately choosing peace of mind.
No Matter What You Need, the Quality Air Experts Team Can Help
We have more than a decade of experience behind our name and would love the opportunity to show you why we're the Top Rated Local® HVAC company in Northern Virginia.
Give us a call or fill out the form below to schedule HVAC service or appliance repairs with our experts.
We look forward to working with you!