Keep Everything Running Safely and Efficiently
There's almost nothing more inconvenient than a major appliance breaking down. Your life and routine are disrupted, and continuing to use a broken appliance could cause further damage and increase your risk of a fire. Whether your washer isn't spinning correctly, your dryer isn't heating, something has gone wrong with a major kitchen appliance, or another major appliance isn't functioning properly, the Quality Air Experts team is here to help. We can service almost every major appliance brand and model quickly and affordably, and we'll always work with your schedule to find a convenient time to perform the repairs.
Continue learning more about our services below, and get in touch with us to schedule a home appliance repair appointment!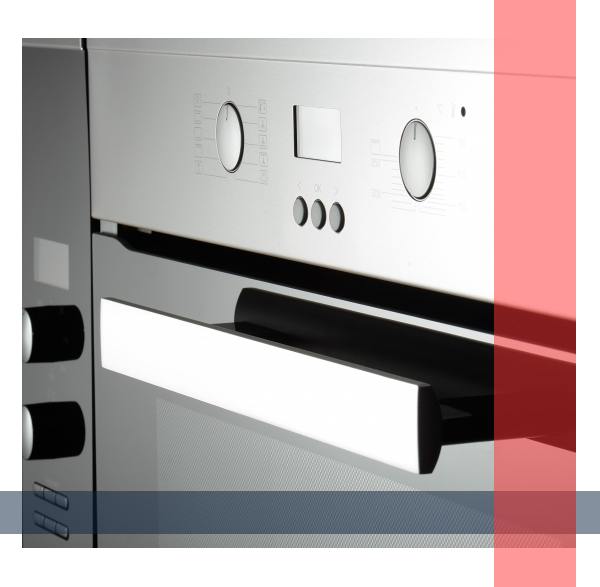 Why Call Quality Air Experts?
Family-owned company

More than 10 years of industry experience

Competitive pricing

Thoroughly trained and certified employees

Environmentally friendly services and products

Fast and convenient service appointments

Flexible financing options
If you have a different kind of commercial refrigeration system that isn't listed here, please just give us a call and we'll be happy to help you find a solution.

Fridges

Ovens

Microwaves

Dishwashers

Other Major Appliances
Don't Put Off Necessary Appliance Repairs
As homeowners ourselves, we understand that there's nothing quite as frustrating as an appliance breaking down when you least expect it. Malfunctions and other issues rarely occur at a convenient time, leaving you without the ability to budget for the repairs and plan around the absence of a major appliance. Instead of calling the first appliance repair company you find online or letting the problem go unaddressed, it's best to do your research and find a team of home appliance repair experts who offer helpful insights, transparent quotes, and exceptional results.
It doesn't matter whether it's a major kitchen appliance, washer, dryer, or an element of your HVAC system — the team at Quality Air Experts can help. We've been in the appliance and HVAC repair industry for more than a decade and, in that time, we've serviced many different makes and models. When you choose to work with Quality Air Experts, you're choosing to work with a company that puts you and your family's needs first.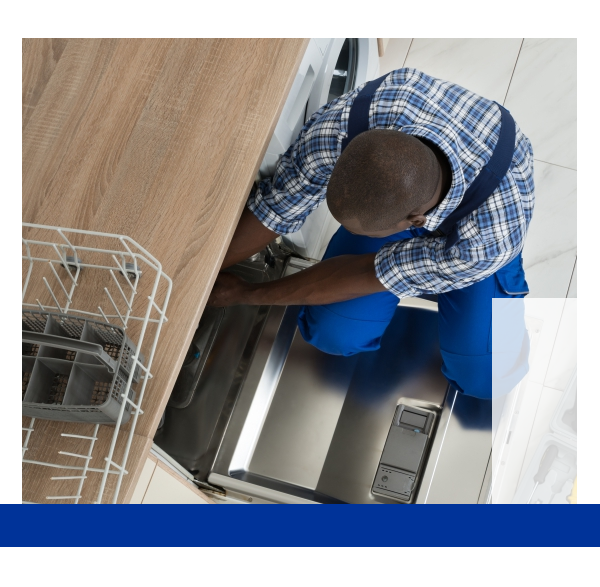 Common Signs Your Appliances Need to Be Repaired
Noise: Every appliance makes noises of some kind, but anything out of the ordinary warrants a maintenance appointment. If you hear bumps, screeches, grinding, or anything else that you don't normally hear, turn the unit off and schedule a home appliance repair appointment.

Inconsistent Temperatures: Most major home appliances regulate temperatures to one degree or another. If you notice that your dryer's heat function is no longer working or the food in your fridge isn't staying as cool as it once did, for instance, it's worth contacting your local appliance repair team before the problem gets worse.

Leaks: Washers, fridges, dishwashers, and some other major appliances can all leak and cause thousands of dollars in water damage. While you can't always catch a leak before it occurs, we recommend regularly inspecting the areas around these appliances to check for water and wet spots.

High Utility Bills: Broken appliances can draw excess energy and contribute to high utility bills. If you've noticed that a certain appliance isn't working correctly and your utility bills have gone up without explanation, the appliance is likely to be the culprit.
These are just four of the most common reasons why homeowners contact us for appliance repairs. If you're experiencing an issue that isn't listed here, just call our team to schedule an inspection.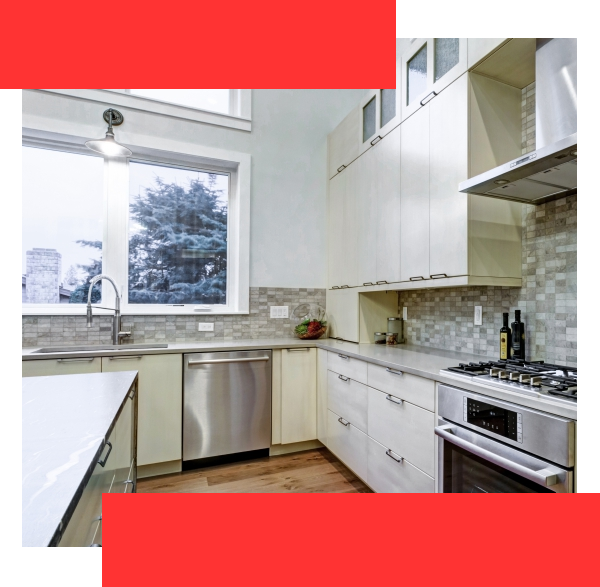 When to Replace Your Home Appliances
Old age: Every appliance has a different lifespan that's dependent on the year in which it was created and the manufacturer. However, 10 years is a good rule of thumb that applies to the majority of home appliances. If you're nearing the upper end of the 10-year window, you should start thinking about a replacement.

Energy Usage: Although home appliance repairs can prevent a unit from drawing excess energy, they can't transform them into cutting-edge, energy-efficient models.

Frequent repairs: If an appliance's continual malfunctions are causing frustration and financial strain, then it's worth considering whether you could budget the money you spend on repairs toward a new unit.
Costly repairs: There are some situations in which a single repair will cost more than an appliance's resale value. If this is the case, it's worth asking your local home appliance repair company if a brand new unit would be a better investment.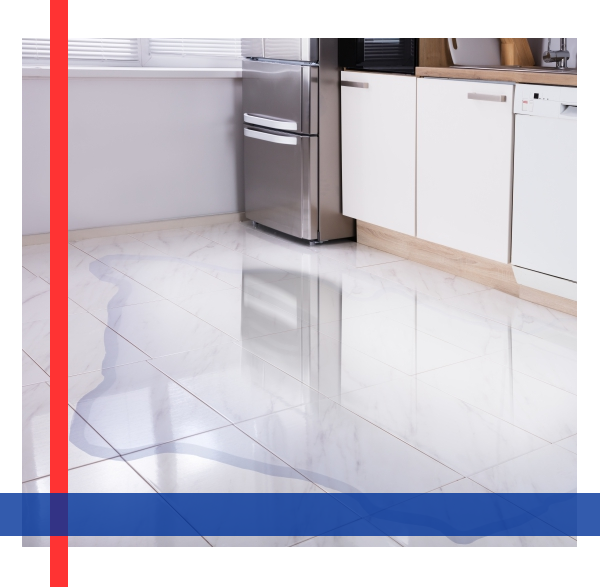 Not Sure Whether to Repair or Replace?
Determining whether you should repair or replace an appliance is a major decision that shouldn't be made lightly. It's also one that you don't have to make alone. At Quality Air Experts, we've helped hundreds of homeowners in your situation. We provide honest, transparent guidance that puts your needs first and works within your budget. Call or email us and we'll be happy to help.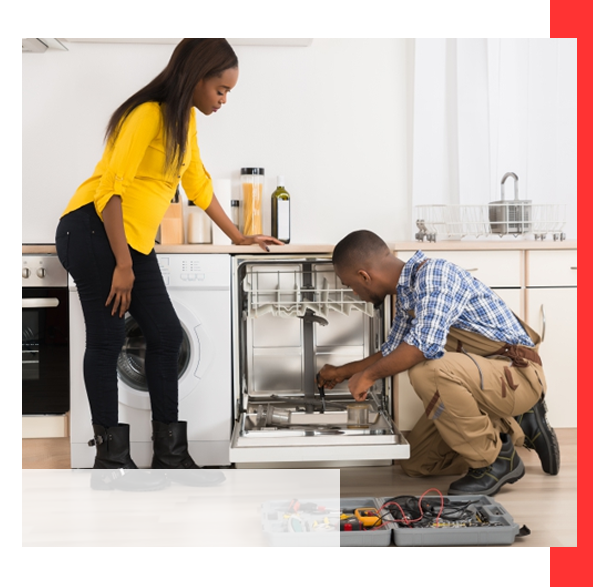 When Was the Last Time You Scheduled a Service Appointment for Your Home Appliances?
If you've never experienced the frustration of a major appliance breaking down when you least expect it, you're among a lucky group of homeowners. If you have, then you have an intimate understanding of just how inconvenient life can be when you can't use something you depend on every day.
You can't completely plan for unexpected breakdowns, but regular maintenance can reduce the risk of them occurring. Each appliance's recommended service schedule will differ, so consult with your user manual or ask our team for advice.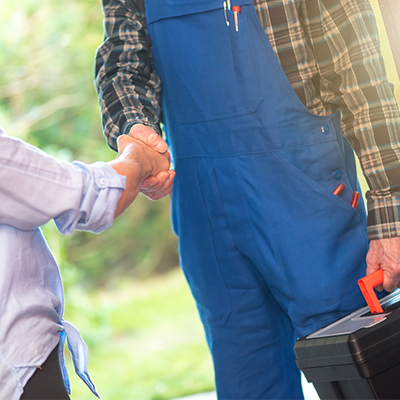 Skilled Employees
You need to know that the company you choose for your appliance repairs is reputable and will get the job done on time and, more importantly, correctly. Quality Air Experts hires some of the most talented technicians in the industry and invests in ongoing training. When you choose to work with us, you're choosing to put the appliances you use every day in capable hands.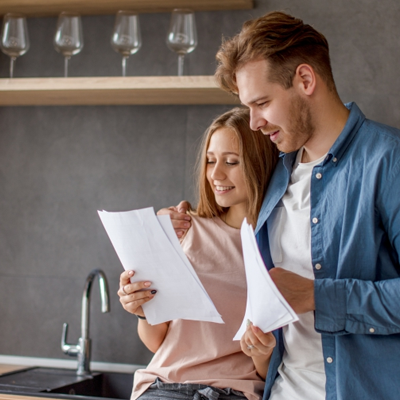 Affordable Pricing
It can be stressful to have the cost of appliance repairs looming over you when you least expect it. The stress is compounded when you consider that you're going without an appliance for an extended period of time. We offer extremely affordable rates and flexible financing options to make sure that you can get the services you need on a timeline that works with your budget.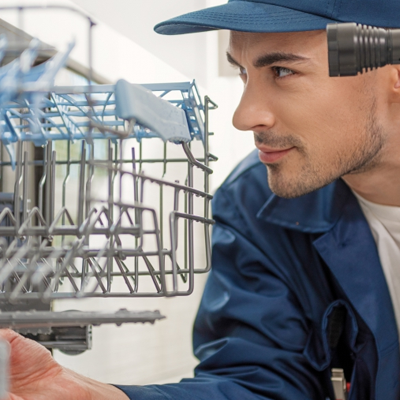 Transparent Guidance
Too many companies rely on scare tactics and high-pressure sales techniques to get homeowners' business. We take a different approach by putting our clients' needs first and making sure that they understand their options. Above all else, we want you to feel like you have all of the information you need to make the best possible decision for you and your family.
Schedule a Home Appliance Repair Appointment Today!
There are countless appliance repair companies who claim to work with every major manufacturer and model, but few can live up to their promises. At Quality Air Experts, we have more than a decade of experience working with home appliances from a range of different manufacturers and time periods. We take pride in providing dependable service at an affordable price, and we would love the opportunity to show you why we're Sterling's Top Rated Local® HVAC and appliance repair company.
Fill out the form below or just give us a call to let us know how we can help.
We look forward to serving you!