Same-Day Repair Appointments

Committed to Environmental Protection

We Guarantee Your Satisfaction

Family-Owned and Operated

Flexible Financing Options
COMMERCIAL HEATING SERVICES FROM
Working with businesses of all sizes, Quality Air helps to deal with the stress of regulatory standards and ensures efficiency by implementing a commercial heating system that works. We save our clients money and prevent unnecessary downtime through our quality commercial heating services. Our seasoned experts are available for commercial heating installation, repairs, and maintenance services at a moment's notice.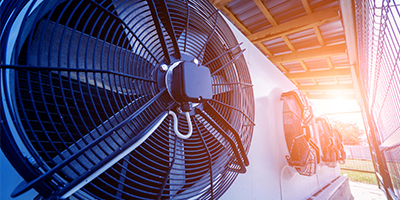 Commercial Furnace Installations
Replace your outdated furnace with a modern heating system that will run better than ever. Couple that with a new thermostat to keep your energy and temperature control as efficient as possible. Call Quality Air Experts for a free estimate!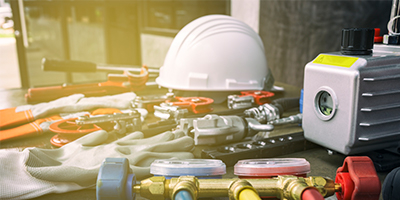 Commercial Heating Repairs
If you've been experiencing issues with your business' furnace and heating system, including unusual sounds or fluctuating temperatures, don't wait for a bigger problem to arise – contact Quality Air Experts in Northern Virginia for commercial heating repairs.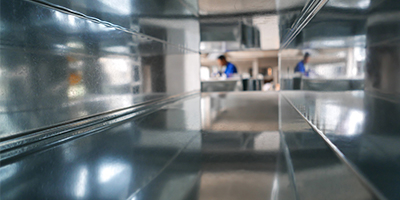 Commercial Heating Maintenance
Ongoing HVAC maintenance is critical for the overall performance of your commercial heating system. To ensure that everything is running properly and to prevent significant damage or repairs down the line, invest in top-notch heating maintenance from Quality Air Experts.
Commercial Furnace Installations
As a business owner, the comfort and well-being of your staff is a high priority, which means you can't risk having major complications with your commercial furnace and heating system. If your business' heating system is older than 10 or 15 years, it's likely time for a replacement. Upgrading your heating system can be very beneficial in the long run, as it will reduce repairs and run more efficiently.
The knowledgeable technicians at Quality Air Experts can help you find the right size heating system for your business or properties and install it quickly and accurately — all for an affordable rate. If you're unsure whether it's time to replace, or want an idea of how much it may cost, call Quality Air Experts in Northern Virginia for a free estimate.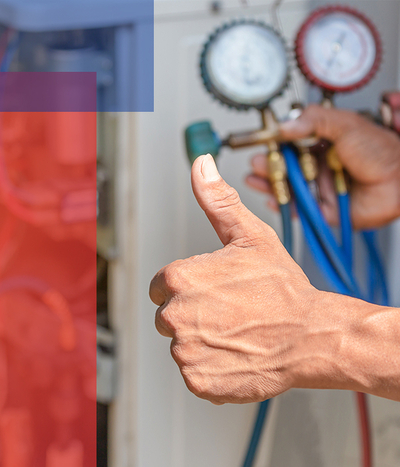 Commercial Furnace and Heating System Repairs
If you find your commercial heating system is on the fritz, Quality Air Experts would be happy to help. We are able to handle a number of large commercial heating systems and have the experience necessary to solve any furnace and heating repairs. It's essential to contact professional technicians who are capable and qualified to repair commercial HVAC systems, as they're much larger and complex than residential heating systems. Common Commercial Heating Repairs include:
Problems related to inconsistent air flow

Poor air quality

Strange system noises

Faulty ductwork

Electrical issues
If you've been noticing these or any other issues with your business' heating system, don't wait to schedule an appointment with Quality Air Experts for speedy and accurate commercial repair service.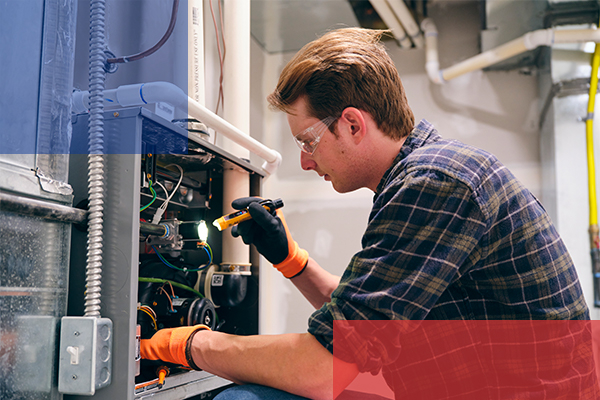 Commercial Heating Maintenance
Ongoing, routine maintenance on commercial heating systems ensure that everything is running as it should be. Commercial heating maintenance will also prevent future repairs and costly damage due to proper cleanings and catching issues sooner than later. If your business has a faulty heating system, or you've gone longer than a year without any HVAC services, consider giving Quality Air Experts a call today. We'll come check out your system and make sure your heating units are in proper working condition. We can also discuss setting you up on a more regular maintenance schedule for the future.
Schedule A HVAC Heating Appointment Today!
No matter what kind of HVAC service your commercial heating system may need, Quality Air Experts are here to help. With a wide range of experience and knowledge, along with 24-hour service calls and the utmost professionalism, our team of technicians is the best in Northern Virginia. Call today to schedule your HVAC heating appointment!