At Quality Air Experts, your premier HVAC company in Sterling, VA, we understand the importance of regular HVAC system maintenance. By investing in routine maintenance, you can prevent costly breakdowns, improve energy efficiency, enhance indoor air quality, and ensure the safety of your home or business. That's why we offer comprehensive maintenance plans tailored to meet your specific needs.
Without the help of a maintenance plan, it's possible that you may have to deal with costly repairs or even a system replacement sooner rather than later. These plans serve as a proactive approach to ensure the optimal performance and longevity of your HVAC system, meaning that by catching a problem early or replacing worn-out parts regularly, our skilled team can help keep your system running.
Here are the maintenance plans that we offer: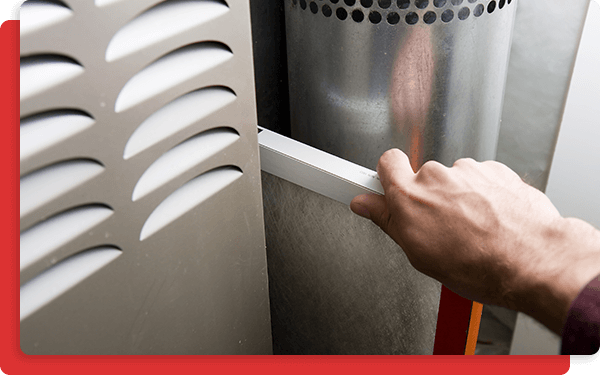 One-Time Spring Check-Up
Quality Air Experts provides comprehensive spring check-ups for your HVAC system to ensure optimal performance during the warmer months. Our team will conduct a thorough inspection, including (but not limited to) evaluating electrical contacts and terminals, assessing refrigerant pressure and levels, checking and calibrating safety and operating controls, checking for proper voltage to equipment, checking the temperature split, monitoring motor and compressor current, and examining evaporative coils. We will also visually inspect for refrigerant leaks, check fan motors for vibration, clear drain lines and pans, and address any other necessary tasks. By choosing our maintenance plan, you can have peace of mind knowing that your HVAC system is well-prepared for the upcoming spring season.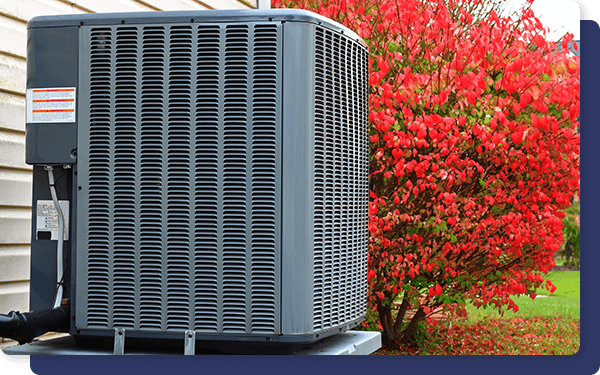 One-Time Fall Check-Up
Similar to the spring check-up for your HVAC system, it is equally crucial to have a fall inspection to prepare for the winter season. At Quality Air Experts, our team will conduct thorough fall check-ups, including examining your ignition burner assembly, inspecting heating elements, studying the flue system and ensuring secure attachment to the furnace, checking for gas leaks in gas furnaces, examining pulleys and belts, clearing drain lines and pans, checking electrical connections, lubricating motors, bearings and other moving parts, checking the thermostat and controls, checking the fan and blower operation, inspecting the heat pump and examining the duct work and vents, and more. We will ensure that your furnace is clean, safe, and operating efficiently, guaranteeing your family's comfort throughout the winter months.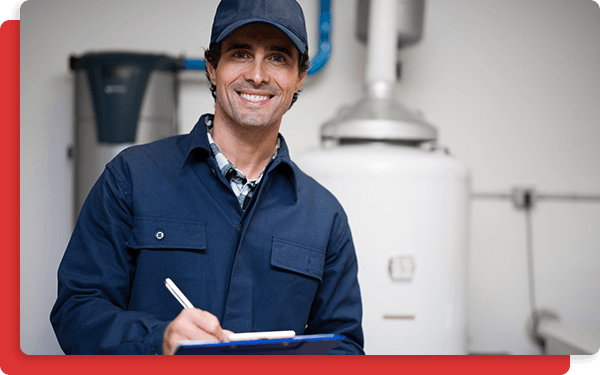 Silver Yearly Maintenance Plan
For homeowners seeking consistent HVAC system maintenance, our Silver Yearly Maintenance Plan is tailored to meet your needs. This plan consists of two visits from our skilled team of experts and encompasses all essential routine maintenance tasks of the Spring and Fall check ups, such as air filter replacement, coil inspection and cleaning, and lubrication and inspection of moving parts. It also includes a thorough examination and testing of safety controls and various other necessary measures. As a valued member of Quality Air Experts, you will also benefit from waived service call fees for the duration of the year and receive a 15% discount on any repairs required. With this comprehensive membership, you can enjoy peace of mind and optimal performance for your HVAC system year-round.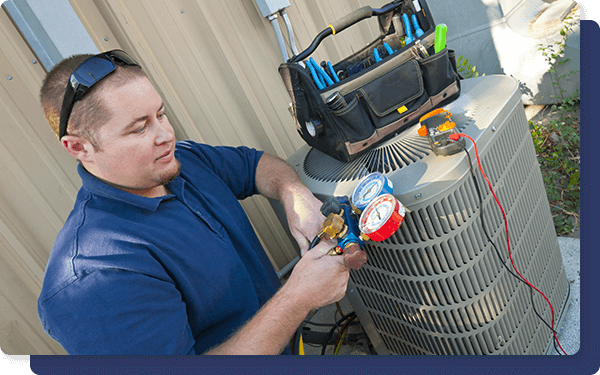 Gold Yearly Maintenance Plan
Our Gold Yearly Maintenance Plan offers all the advantages of our Silver Yearly Maintenance Plan, along with an additional one-time chemical outdoor coil cleaning. This plan is specifically designed for homeowners who prioritize giving their HVAC system a thorough and comprehensive cleaning to enhance its performance.
Why Regular Maintenance Is Important

System Performance
Regular maintenance ensures your HVAC system operates at peak performance. It allows technicians to identify and address any issues or potential problems before they escalate, preventing major breakdowns and costly repairs. By keeping your system in top condition, it can effectively cool or heat your home, providing an optimal level of comfort.

Energy Efficiency
An HVAC system that is properly maintained operates more efficiently. During maintenance check-ups, technicians clean and inspect various components, such as coils, filters, and motors. This ensures proper airflow and eliminates any obstructions that could hinder the system's efficiency. An efficient HVAC system consumes less energy, resulting in lower utility bills and reduced environmental impact.

Increased Lifespan
Regular maintenance significantly extends the lifespan of your HVAC system. By addressing minor issues promptly and performing necessary tune-ups, technicians help prevent wear and tear that can lead to premature system failure. Maintenance enables your HVAC system to operate smoothly for longer, maximizing your investment and delaying the need for costly replacements.

Indoor Air Quality
HVAC systems play a crucial role in maintaining indoor air quality. During maintenance check-ups, technicians clean ducts, change air filters, and inspect ventilation components, which helps remove contaminants such as dust, allergens, and mold. Regular maintenance ensures clean, fresh air circulation throughout your home, promoting a healthier environment.

Safety
HVAC systems involve electrical components, combustion processes, and refrigerants, which can pose safety risks if not properly maintained. During maintenance check-ups, technicians inspect electrical connections, test safety controls, and assess combustion processes to identify any potential hazards. Regular maintenance reduces the risk of electrical issues, gas leaks, or carbon monoxide leaks, ensuring the safety of your home and family.
By investing in routine maintenance with our team at Quality Air Experts, you can enjoy a reliable and efficient HVAC system that keeps your home or business comfortable all year round.
How Often Should You Schedule Check-Ups on HVAC Systems?
The frequency of maintenance for HVAC systems can vary depending on several factors, including the type of system, usage patterns, and manufacturer's recommendations. As a general guideline, it is recommended to have maintenance performed at least once a year. However, there are a few considerations to keep in mind: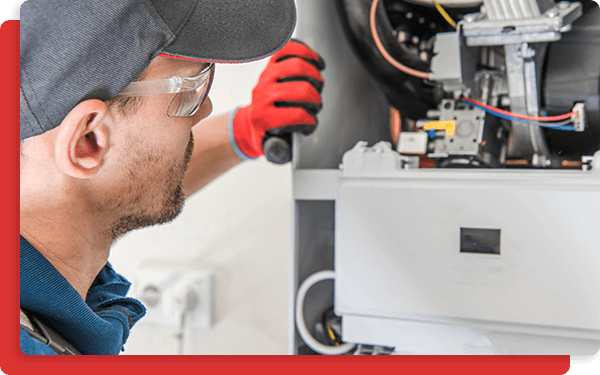 Manufacturer's Guidelines: Check the manufacturer's recommendations for your specific HVAC system. They may provide specific guidelines on maintenance frequency based on the design, components, and expected usage.

Heating and Cooling Seasons: Many homeowners choose to schedule maintenance before the start of the heating and cooling seasons. This ensures that the system is in optimal condition and ready to handle the demands of the upcoming season.

System Age and Warranty: Older HVAC systems may benefit from frequent maintenance to maintain performance and address potential wear and tear. Additionally, keeping up with maintenance requirements may be necessary to comply with the terms of your system's warranty.

Usage and Environmental Factors: If your HVAC system operates in an environment with high pollen, dust, or other contaminants, more frequent maintenance may be necessary. Similarly, if the system is heavily used or subjected to extreme weather conditions, it may require more frequent check-ups to ensure optimal operation.
By scheduling regular maintenance visits with us, you can ensure that your system receives the necessary care and attention to perform efficiently, prolong its lifespan, and minimize the risk of unexpected breakdowns.
Why Choose Quality Air Experts?
You should choose our company for your HVAC needs for several compelling reasons. When it comes to providing exceptional service and meeting the unique requirements of our customers, we stand out from the competition.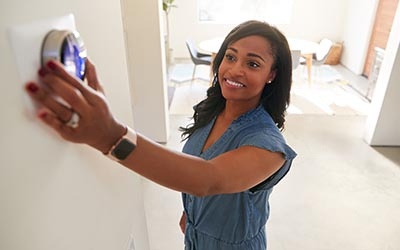 Customer satisfaction is at the forefront of everything we do. We strive to exceed our customers' expectations by providing personalized service and attentive support throughout their journey with us. From the moment you contact us to the completion of the project, we prioritize open communication, transparency, and reliability to ensure your complete satisfaction.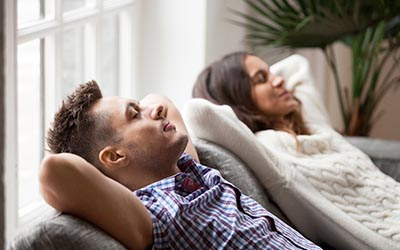 Additionally, we understand that every customer and HVAC system is unique. That's why we take a customized approach to meet your specific needs. Whether you require routine maintenance, emergency repairs, or a new system installation, we carefully assess your requirements and tailor our solutions accordingly. Our goal is to provide you with HVAC solutions that align with your budget, preferences, and long-term goals.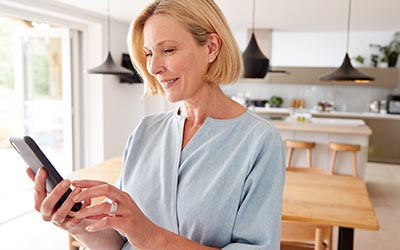 We value your time and understand the importance of timely service. When you choose our company, you can expect prompt response times and efficient service delivery. Our team is committed to respecting your schedule and minimizing any disruption to your daily routine. We aim to complete projects promptly without compromising on quality.
Contact Us Today!
When you choose our company, you can have confidence that you are partnering with a reliable and dedicated team that is committed to your HVAC needs. If you live in Northern Virginia, Contact Quality Air Experts today to schedule HVAC maintenance, repairs, replacement, or a new system installation for your residential or commercial building!