8 Things You Need To Service On Your Air Conditioner
8 Things You Need To Service On Your Air Conditioner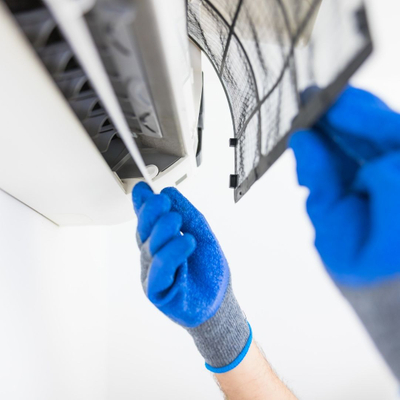 It can be easy to forget about your air conditioner until it breaks in the middle of the summer and you're stuck in the sweltering heat! In order to avoid bigger issues like the one above, it's important to service your air conditioner regularly. Our HVAC company is here for both regular HVAC maintenance as well as emergency services.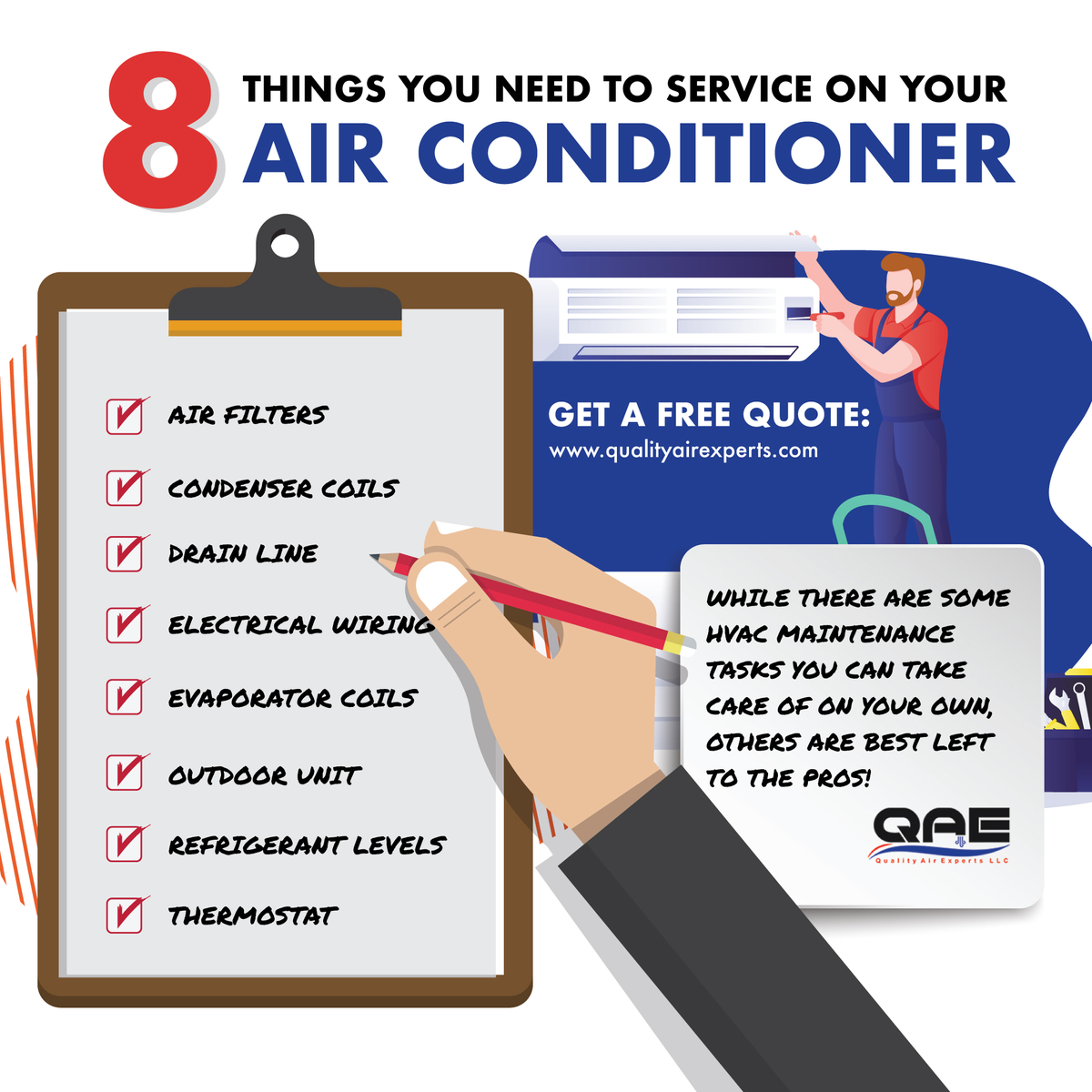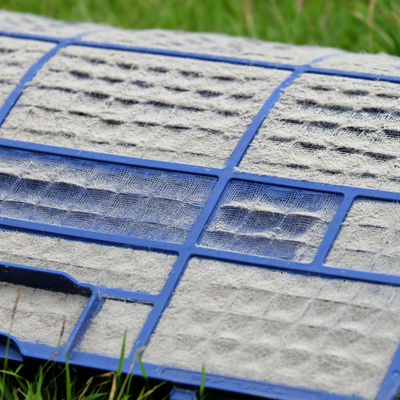 8 Things You Need To Service On Your Air Conditioner
Air Filters: clogged air filters can impede airflow and reduce your system's efficiency, so it's important to replace them every few months (or as recommended by your HVAC technician).
Condenser Coils: these coils help transfer heat out of your home, and should be cleaned every spring and fall.
Drain Line: your AC unit's drain line should be cleaned out at least once a year to prevent blockages and flooding.
Electrical Wiring: it's important to have your AC wiring inspected by a professional every few years to ensure that it's in good condition and safe to use.
Evaporator Coils: these coils help remove humidity from the air, and should be cleaned every spring and fall.
Outdoor Unit: your outdoor AC unit should be cleared of any debris (e.g. leaves, grass clippings) at least twice a year.
Refrigerant Levels: if your AC unit isn't cooling as well as it used to, it may need more refrigerant. Have your HVAC technician check the levels and adjust as necessary.
Thermostat: your thermostat should be calibrated regularly to ensure that you're getting the most accurate readings.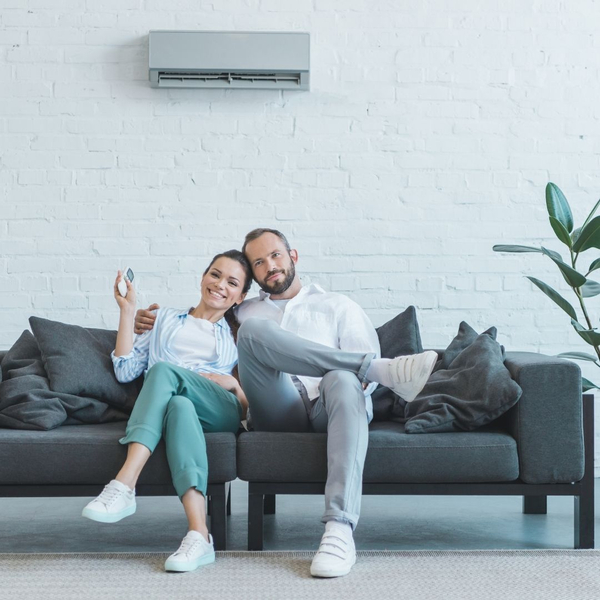 Contact Us
While there are some HVAC maintenance tasks you can take care of on your own, others are best left to the pros! If you're in need of professional HVAC services in Loudoun County, contact the team at Quality Air Experts LLC.